Our partners & affiliates help us serve you better
Aatel would like to provide customers with full service and product solutions for all their business needs. In achieving this effort, we have strategically partnered up with distinguished companies to offer additional products and services for our clientele. Aatel has affiliated with leaders in the industry to offer superior and innovative systems. Through our preferred partners, we are able to offer versatile, scalable, and flexible products and services tailored to our clients' needs. We've invested considerable time and effort in carefully selecting our preferred list of partners and affiliates to ensure high-quality brand names and integrated systems.
Our Partners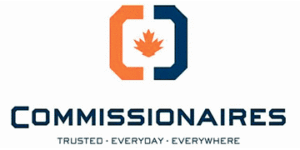 Aatel has partnered with Commissionaires to assist in providing a full-service security solution for our current and future customer base. In addition to our quality security systems hardware, the Commissionaires compliments our systems by providing security guard services to optimize maximum security.
Commissionaires is Canada's premier security company, offering a unique combination of integrity, experience, and innovation. They have protected people and property for public and private sector clients from coast to coast for more than 85 years.
Commissionaires is a solid Canadian company and more than 20,000 people strong. They are a well-trained, diverse team of primarily former military and police, of all ages. With the highest industry retention rate, their workforce has the stability and experience to anticipate and resolve problems before they occur and they strive to develop collaborative long-term client relationships.
For more information visit www.commissionaires.ca
Our Manufacturers

Our Industry Partners
Any Inquiries? Please Contact Us.