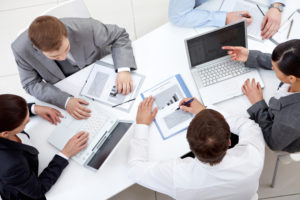 Your business is unique, with its own opportunities, challenges, markets, and clients. We at Aatel Communications recognize this, and we make it our job to understand it exceptionally well. Our philosophy is we can only truly assist our clients when we fully understand their wants and needs.
Whether you need a Communications, Life Safety, Security or Audio Visual system, we can help. We're leaders in the design, installation, and support of these systems for the corporate marketplace.  Our experience enables us to deal with projects of all sizes and complexity.
We specialize in servicing multi-tenant dwellings (i.e. apartment buildings, condos, hotels, etc.), shopping centres, transportation facilities, industrial facilities (i.e. office buildings, factories, etc.) as well as a variety of small and medium-sized businesses.
We view ourselves as your trusted ally and business partner, and one that's capable of providing distinctive solutions in a cost-effective manner. We give our clients exactly what they need – and nothing more – so you can run your business with maximum efficiency and reliability.
Our clients have the reassurance of knowing we'll be there for them when and where they need us. To learn more about how Aatel can help you address your Communications, Life Safety and Security needs, contact us today for more information.